It's coming soon and filling up fast!
Friday, March 10, 2017
Chevy Chase, Maryland
Along with great networking, you'll find a wide-range of session topics with something for everyone: The secrets to freelance success and pricing strategies  ♦  How to transition from benchtop to medical writing  ♦  Why more isn't always better when it comes to polypharmacy in the elderly  ♦  How to optimize your LinkedIn profile  ♦  Why reporters don't call you back  ♦  How to streamline your note-taking  ♦  A primer on personalized medicine ♦ The language of drug development  ♦  Writing fundamentals for health economics and outcomes  ♦  Understanding novel mechanisms of action  ♦  Balancing regulatory and publications writing  ♦  All about advisory boards . . . and more!
Get certified!
Start the journey to becoming Medical Writer Certified (MWC™) today!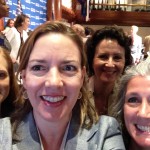 Start networking!
Come to one of our regional get-togethers. Join our conversation on LinkedIn and Twitter!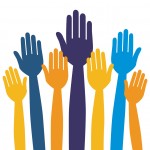 Help Lead our Chapter!
We're looking for Regional Coordinators to host events. Find out more now!
The AMWA Mid-Atlantic Chapter includes members from Maryland, Virginia, DC, the southern part of Delaware, and the eastern part of West Virginia. New and prospective AMWA members are also welcome at all of our events!