Lori De Milto and Stephen W. Gutkin to Headline 2019 AMWA-MAC Regional Conference on March 8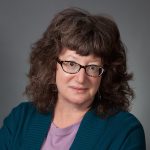 Lori De Milto, M.J., has been helping clients attract, engage, and motivate their audiences through targeted medical content since 1997. By tapping into the power of marketing, she has had as much work as she wanted – usually more – since shortly after launching her business. She's the author of three books about marketing for freelancers and is an AMWA fellow who frequently writes and presents on this topic.
Keynote: Networking for Introverts: How To Get More Results with Less Stress
Who you know – your network – is as important as what you know in succeeding in medical communications. But if you're an introvert like many medical writers and editors, leaving the safe cocoon of your office to go to a networking event is stressful. The right attitude makes networking much easier and more effective. Learn how to build a strategic network with less stress.
Workshop: How To Stand Out in a Sea of Freelancers with Your Brand
This workshop will highlight the key ingredients in a freelancer's brand and help participants start developing their brands, so that they can stand out from the competition.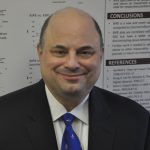 Stephen W. Gutkin is a published authority on medical writing for peer-reviewed journal publications. For 23 years, he operated a medical communications company (Rete Biomedical Communications Corp.) that specialized in publications, with a subspecialty in health economics and outcomes research.
Mr. Gutkin and his team supported successful launches and commercialization of novel therapies related to cancer, cardiovascular disease, psychiatry, dermatology, diabetes, genitourinary disorders, GI conditions, infectious disease, respiratory diseases, and rheumatoid arthritis.

In the past year, he authored a textbook: Writing High-Quality Medical Publications: A User's Manual, which is a reference book about writing for peer-reviewed journals. He currently works as a principal medical writer at Spark Medica.

Keynote: Prove It, Improve It, and Enhance It. Fair Balance in Medical Communications: An Interactive, Case-Study Approach
If you specialize in scientific publications or want to learn more, don't miss this presentation on the strengths and limitations of clinical study design and how medical writers can ensure fair balance in medical communications. Take a deep dive into this topic with this experienced subject matter expert.
Don't miss the opportunity to learn from and network with these popular medical writing experts in your own back yard. Mark your calendars now for March 8th.