Afternoon Session 1 (Choice #1)
Many medical communicators stumble into manuscript work, with little to no training on how to perform a good edit and what's needed to shepherd a manuscript from draft to submission. This session begins with the advantages of a good manuscript editing checklist (provided as a handout for attendees), which allows the editor to take a systematic approach to editing a manuscript, walking through the process step by step.
Tips for how to gather author instructions, what to look for in each section of a manuscript, how to create a dummy submission to gather other necessary information before submission, and how to submit the final manuscript to the journal will all be covered. Even if you have been doing this for a while, you may learn some new tricks, but those new to manuscripts will get an essential primer from two experienced editors.
Meet your Presenters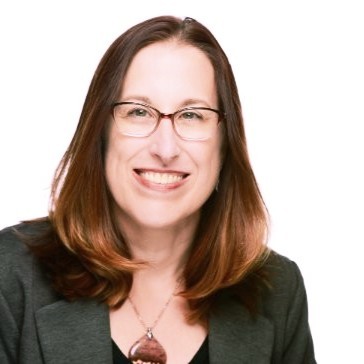 Kelly Schrank, MA, ELS, has been a technical editor for over 20 years and a medical editor for over 10. Through her business, Bookworm Editing Services, she brings consistency, structure, and clarity to her clients' content regardless of whether she is writing content such as blog posts, style guides, and standard operating procedures or editing manuscripts, formulary dossiers, proposals, slide decks, and training materials. She has edited close to 20 manuscripts for her clients and developed a helpful checklist to ensure quality. Ms. Schrank is a BELS-certified Editor in the Life Sciences and an Associate Fellow of the Society for Technical Communication (STC). She received her Master's in Technical Communication and has taught technical communication as an adjunct. Ms. Schrank has presented on editing, checklists, Microsoft Word and PowerPoint, side gigs, and networking in webinars and conferences.

Loretta Bohn, ELS, is a senior editor/writer at RTI International, an independent, nonprofit research institute, where her current assignments are focused on behavioral health and criminal justice. A communications specialist with almost 30 years of experience in editing, writing, and proofreading, Ms. Bohn says that manuscripts are among her favorite deliverables. She has lost track of how many of them she's shepherded through various phases of production. Trained as a schoolteacher, she has taught writing and editing workshops for both AMWA and RTI. Ms. Bohn is a BELS-certified Editor in the Life Sciences.