* Choose from one of the following:

Track 1

10 Resume Tips for Medical Writers and Editors
Carla D. Bass, Author of Write to Influence!
1:50 PM – 2:50 PM EST
Nail Your Resume — Write to Influence!
Writing a resume can be stressful because it 1) can open doors to or torpedo opportunity; 2) is space-constrained; and, 3) must present a compelling case to hire you. Not to worry! This is actually an opportunity to shine! In this engaging, interactive presentation, we'll explore specific strategies and Word Sculpting Tools to make each word count and every second of the reader's time play to your advantage. Among many things, learn to
Triage your accomplishments – determine what to and not to include
Emphasize the "so what" – showcase the heart of your achievements
Stand out from the crowd – use subliminal words and other techniques
Frame your story – hint, base it on the employer, not yourself
Make your story POP – set the context with detail
Retain the reader's attention – compose with clarity and precision
And, as a bonus – learn tips to strategize your message for the job interview. You can control more than you suspect!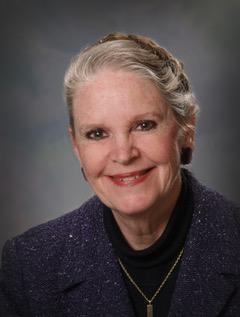 Carla D. Bass, Colonel, USAF (Ret), authored the multiple award-winning book Write to Influence! now in its second edition. Writing powerfully was central to her success. Throughout her 40-year career (30 in the Air Force and 10 with a federal agency), she composed products for Congress, the White House, generals, and ambassadors; hundreds of performance reviews; awards nomination; and budget justifications. Carla developed her writing methodology and taught thousands of Air Force personnel for 15 years – to rave reviews – propelling others' careers as a result. She now gives highly acclaimed presentations to government agencies, corporations, private businesses, NGOs, and academic audiences. From tips to frame a winning argument to crafting powerful resumes, grant submissions, input to performance reviews, and essays for college applications … she covers it all!  Carla served in locations to include Germany, Bulgaria (as the defense and air attaché), Korea, and Washington, D.C. 
---
Track 2

Legal Essentials for Medical Writers and Editors
Elizabeth Briones, Esq., Business Litigation Associate, Troutman Pepper Hamilton Sanders LLP
1:50 PM – 2:50 PM EST
In this presentation, we'll discuss the basic Dos and Don'ts of business contracts. This presentation will explain that although template business contracts may seem helpful and easy, it's always better to adjust the contract language based on the specific circumstances at play. We'll touch on certain contract provisions that you may want to include as these provisions will not only benefit you but also offer some defenses and protection in the event of a dispute or breach. We'll also identify some red flags to look out for in the contract formation process.   
Elizabeth M. Briones is a Business Litigation Associate at Troutman Pepper Hamilton Sanders LLP. She represents corporate clients in commercial, consumer, and business disputes, and she also represents both small and large businesses against claims of negligence, contract disputes, professional liability, and other business torts. Her practice focuses on complex commercial litigation. Elizabeth has represented clients in a number of trials, and she has negotiated various settlements. She serves as lead and local counsel in matters pending in the state and federal courts of Virginia, Maryland, and the District of Columbia. Elizabeth clerked at the District of Columbia Superior Court for the Honorable Patricia A. Broderick.